Everything you need to know aboutt
Fridge Freezer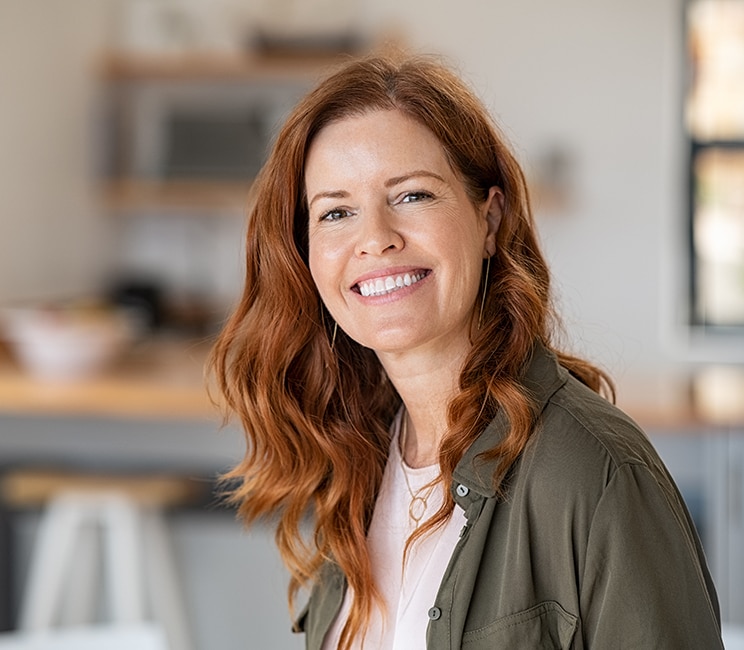 Can I use my Grundig refrigerator in a garage or low temperature environment?
All fridges work optimally in specific ranges of ambient temperatures. These ranges are called climate classes. Your fridge will operate less effectively in a place which is too hot or too cold for its tolerance levels. The three climate classes and their range of temperatures are:
- Sub Normal SN +10 °C to +32 °C
- Normal N +16 °C to +32 °C
- Sub Tropical ST +18 °C to +38 °C
- Tropical T +16 °C to +43 °C
Some Grundig fridge freezers can work in lower temperatures than the climate class that has been listed. To see the exact lowest ambient temperature your Grundig fridge freezer will work in, check your user manual. If you're having trouble finding your manual, download it here using your product's model number.
Do I need to defrost my refrigerator's freezer unit?
No-frost refrigerators do not need manual defrosting. If your refrigerator does not have the no-frost feature, you'll have to defrost it regularly. Check the freezer compartment for frost build-up. If the inner walls have visible frost on them, your appliance may be working more than necessary to achieve or retain the ideal temperature. In this case, you'll have to manually defrost the freezer compartment. It is recommended that you defrost your refrigerator's freezer unit approximately once a month or when the frost build-up reaches a thickness of 0.5 centimetres. For more information regarding defrosting your freezer, consult your user manual. If you're having trouble finding your manual, download it here using your product's model number.
How do I defrost my freezer?
When the refrigerator doors are opened, the hot and humid air outside the appliance meets the colder and drier air inside. This causes the water vapor in the warmer outside air to condense and then freeze, sticking to the interior walls of the freezer compartment. Frost build-up inside the freezer will make your refrigerator run for longer and decrease its performance. To defrost, pull the mains plug out of the electrical socket. Place bowls inside the freezer and some towels where water from the melting ice gathers. Leave the freezer door open. You can speed up the process by placing a bowl of warm water inside your freezer.
What is Fast Freeze? How do I activate it?
The freezer compartment right in front of the freezer's fan is called "fast freeze." Cold air is blown directly onto items placed in the fast freeze compartment, freezing them 10% faster than items placed anywhere else in the freezer. Fast freeze is an automatic feature of your Grundig refrigerator; there are no additional settings you need to activate.
What is Quick Cool? How do I activate it?
Quick Cool brings the temperature of the cooling compartment down to 1 °C in a short period of time. The cooler will reach this temperature regardless of the adjusted temperature value. This function is useful for cooling items down quickly after you buy lots of things you want to freeze quickly or before a party or a family gathering. To activate it, press the Quick Cool button on your Grundig refrigerator. Your refrigerator will cool the compartment down and will return to the adjusted temperature after 2 hours. If you want to cancel Quick Cool before that, you can press the button again to deactivate it.
The power to my refrigerator has been lost due to a power cut. How do I keep food safe in a power outage?
The best way to keep your food safe during a power cut is leave it in the refrigerator with the doors closed. Grundig refrigerators are designed to keep food frozen for 10 to 18 hours in the event of a power loss. This is much longer than what you might achieve with other methods, such as using cool bags. Keep the door openings to a minimum during this time. You can find the exact time your refrigerator will keep food frozen, consult your user manual. If you're having trouble finding your manual, download it here using your product's model number.
How cold should my refrigerator be? What's the ideal fridge temperature?
The ideal refrigerator temperature is around 4 °C to 5 °C for the fridge and -18 °C for the freezer compartment.
Where can I find my Grundig refrigerator's serial number?
Every Grundig refrigerator has a unique serial number. ON most models, it is located inside your appliance, on the left-hand wall. Freezer bottom refrigerators have the serial number sticker on the right-hand wall. On multi-door fridge freezers, the serial number sticker falls under the crispers. Pull them out to reach the sticker.
We're here for you!
Whether you need product advice, log a service call or simply want to give feedback - we're here for you.
Customer Care: 0800 692 356
Monday through Friday 10 a.m. - 6 p.m. NZ Time
Need more support?
Contact our friendly customer care team who will answer all your questions